Brownfields Redevelopment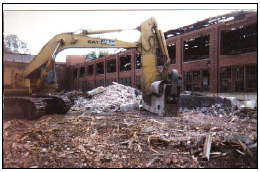 Industry and economic dynamics over the past decade, increased demand for optimal strategic positioning, shifting demographics, and evolving consumer behavior have opened doors for those firms that are highly specialized and leading edge. The coming decade will demand dramatically new and innovative real estate strategies, as well as carefully designed solutions to solve problems and maximize emerging opportunities.
Tarmetto's success is benchmarked on our ability to control and mitigate the risks associated with contaminated property. We follow strict guidelines and a thorough environmental risk management process for each asset. We employ multiple layers of protection to mitigate and transfer environmental liabilities, and can arrange risk transfers for property owners who want to sell their real estate assets as well as for owners who want to retain control of their properties.

Through our creative process, we develop specific strategies for strengthening compelling real estate assets and clearly positioning them in the marketplace, in keeping with overall investment objectives. We then execute those strategies through targeted planning, design, development, marketing, merchandising, and leasing programs. In the current era of consolidation and renewal of real properties, and the need to maximize the profit and performance of existing projects, our personal approach and proven asset enhancement skills, coupled with traditional "hands-on" project management, can significantly enhance building values and investment returns.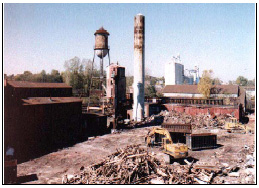 Tarmetto and its strategic partners are experienced in providing professional consulting services, including valuation, expert testimony, work-out analysis, and value-added strategies. We also offer comprehensive development services, including corporate investment acquisition/disposition counsel, market feasibility, economic impact and diagnostic reviews, engineering and site evaluation, design, and construction management.